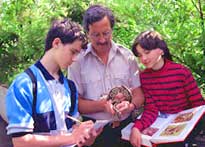 is a place like no other – an educational environment dedicated to successful learning for all ages. It's a place where science, art and culture come together to create the most effective learning experience found anywhere on the planet.
At The Iowa Child, researchers from a wide range of disciplines can work and study in an environment conducive to analysis, creation and discovery. Our purpose is to encourage students, teachers, researchers and visitors to love learning, not just for the sake of knowledge, but for the joy that learning brings.
The iowachild.org web site is continually evolving. Please bookmark us so you may visit often to see the latest updates.
---
buy replica watches
Overview >|FAQ >|News >|Reading >|Contact >
---
News
---
Articles
New look, lower cost for Iowa environmental project
Iowa Child Foundation Unveils Education Design Team